Point to Point Racing in Yorkshire
Featured Articles
2021/05/18
2020/10/28
Point to Point Fixtures in Yorkshire
| Date | Name | Course | Postcode |
| --- | --- | --- | --- |
Yorkshire Races News
2021/06/10
It's GO POINTING time!
The latest issue of Go Pointing is now available for you to download and enjoy
2021/05/13
Look at the link to view the Point To Point meetings after Covide lockdown
2021/05/11
Prime Minister Boris Johnson confirmed that the next phase of England's roadmap out of the ongoing COVID-19 lockdown will go ahead as planned on Monday, meaning that limited spectators may return to English racecourses...
2021/01/08

Tattersalls Ireland announce sponsorship package for 2021 Spring point-to-point fixtures
2020/11/20
Goffs and Tattersalls have worked together to agree further revisions to the Point-To-Point ("P2P") Sales program that enables all participants to take part in both sales before the end of the year
2020/11/04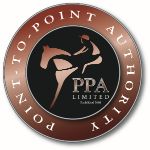 Sadly, it is confirmed that the government lockdown includes point to pointing, and we will have to halt until further notice.
I know this will be a severe disappointment to many of you, particularly after such an excellent start to the season.