Brighton
Brighton racecourse is set at the top of the south-east coastal town and has wonderful views of the surrounding area. A quirky track, it is in the shape of a horse shoe, is about 1m4f in length and has some undulations, providing a unique test for the horses
Featured Articles
Hospitality
A quirky track, it is in the shape of a horse shoe, is about 1m4f in length and has some undulations, providing a unique test for the horses
Fixtures at Brighton
| Date | Course | Type |
| --- | --- | --- |
| Sat Apr 20 2024 | Brighton | Evening - Flat - Turf |
| Tue Apr 30 2024 | Brighton | Afternoon - Flat - Turf |
| Wed May 1 2024 | Brighton | Evening - Flat - Turf |
| Thu May 9 2024 | Brighton | Afternoon - Flat - Turf |
| Tue May 21 2024 | Brighton | Afternoon - Flat - Turf |
| Tue May 28 2024 | Brighton | Afternoon - Flat - Turf |
| Mon Jun 3 2024 | Brighton | Afternoon - Flat - Turf |
| Fri Jun 7 2024 | Brighton | Afternoon - Flat - Turf |
| Tue Jun 18 2024 | Brighton | Evening - Flat - Turf |
| Tue Jun 25 2024 | Brighton | Evening - Flat - Turf |
| Tue Jul 2 2024 | Brighton | Afternoon - Flat - Turf |
| Tue Jul 9 2024 | Brighton | Evening - Flat - Turf |
| Wed Aug 7 2024 | Brighton | Afternoon - Flat - Turf |
| Thu Aug 8 2024 | Brighton | Afternoon - Flat - Turf |
| Fri Aug 9 2024 | Brighton | Afternoon - Flat - Turf |
| Tue Aug 20 2024 | Brighton | Afternoon - Flat - Turf |
| Sun Sep 1 2024 | Brighton | Afternoon - Flat - Turf |
| Mon Sep 2 2024 | Brighton | Afternoon - Flat - Turf |
| Mon Sep 9 2024 | Brighton | Afternoon - Flat - Turf |
| Tue Sep 17 2024 | Brighton | Afternoon - Flat - Turf |
| Tue Oct 8 2024 | Brighton | Afternoon - Flat - Turf |
| Thu Oct 17 2024 | Brighton | Afternoon - Flat - Turf |
Brighton Races News
2022/08/31
To all visitors, and advertisers, to the leading independent, racing resource web site
2022/08/24
Increases to minimum race values agreed for 2023 as British racing's Fixture List is published
2022/03/06
WELCOME TO THE FESTIVALS NEWS PAGE
Go racing to world-class Jump and Flat racing Festivals.
From being part of the famous Cheltenham roar at The Cheltenham Festival, held in March each year, to the home of the Greatest Flat Race in the World, The Cazoo Derby held in June each year, Glorious Goodwood, and on to the Ebor at York in August. It's your chance to be part of history and witness the extraordinary. From live music, shopping and Grade One racing... a day at a Festival is not to be missed.
2021/10/18
MEDIA RELEASE 18 OCTOBER 2021 ARC ANNOUNCE £4,000,000 PRIZE MONEY INVESTEMENT FOR 2022 Investment targeted at grassroots flat and jumps programmes Major changes to the All-Weather Championships Three day 'Winter Million' fixture announced for Lingfield Park in January 2022.
2021/09/14
We have updated the Racing Fixtures web site to include the meeting dates for the whole of 2022.
This update allows visitors to this web site https://www.racingfixtures.co.uk to view the race fixture dates for 2022 at each of the 59 UK Racecourses.
2021/03/04
TICKETS ON SALE CONTACT RACING FIXTURES HERE
Who is looking forward to a day out?
We sure are and we're thrilled to announce that limited tickets for racedays between May 17th and June 20th will go on sale Monday 8 March!
Remaining fixtures will go on sale in the coming weeks.
2021/02/22
Government Coronavirus relaxation rules in England.
BHABritish horseracing faces severe threat after delay to the public's return to sporting events
2020/09/25
2020/09/23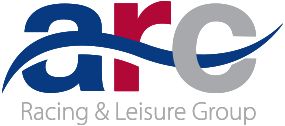 Following the latest Government updates, ARC can confirm that the NHS Track and Trace system will be in place at our venues in England from Thursday 24 September.
2020/09/23

British horseracing faces severe threat after delay to the public's return to sporting events
The delay to the public's return to sporting events is a serious blow to the horseracing industry and to the people and communities who depend upon it for their living.
Our sport has worked hard with …
2020/08/14
Race programme and planning September's Flat race programme has now been published on Racing Admin.
Several early closing races have been included in the schedule, which can be viewed here in …