Brighton
Brighton racecourse is set at the top of the south-east coastal town and has wonderful views of the surrounding area. A quirky track, it is in the shape of a horse shoe, is about 1m4f in length and has some undulations, providing a unique test for the horses
Featured Articles
2020/08/25
Racing industry leaders from the BHA, horsemen and racecourses have agreed on the next phase of the response to the COVID crisis. A wide range of work has been continuing since racing was the first major sport to resume on 1st June. But the plan published today puts an added focus on retaining owners and key investors and attracting customers when the public starts to return to racecourses.
2020/04/20
With what is proving to be quite a testing and tricky time for us all, we want to shake away the doom and gloom with some exciting racing trips and packages to look forward to come 2021 when things return back to normal…
Let's start from the beginning
Hospitality
Brighton Races News
2020/09/23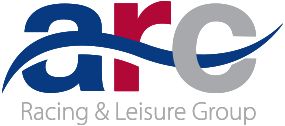 Following the latest Government updates, ARC can confirm that the NHS Track and Trace system will be in place at our venues in England from Thursday 24 September.
2020/09/23

British horseracing faces severe threat after delay to the public's return to sporting events
The delay to the public's return to sporting events is a serious blow to the horseracing industry and to the people and communities who depend upon it for their living.
Our sport has worked hard with …
2020/09/22
ISSUED ON BEHALF OF BRITISH HORSERACING'S TRIPARTITE LEADERSHIP BODIES
2020/08/14
Race programme and planning September's Flat race programme has now been published on Racing Admin.
Several early closing races have been included in the schedule, which can be viewed here in …