Point to Point Racing in Northern
Northern Area courses
Featured Articles
2021/10/17
The Point To Point Fixtures for 2021-2022 have been added to this web site.
THE 2022 RACE FIXTURES DATES FOR ALL 59 UK RACECOURSES ARE AVAILABLE NOW ON THIS WEBSITE
2020/10/28
NORTHERN AREA - RACECOURSES
ALNWICK (NE66 3AE) - The Ratcheugh Farm course is about 2 miles off the A1, NE of Alnwick. First meeting staged there 23rd April 1949. Overlooked by the Ratcheugh Observatory which was constructed in the late 18th century. Left handed with 9 well-built portable fences (18 jumps in a 3m race). Testing climb from fence 6 to 7, especially when the going is soft. No longer stages 2m4f Maidens, but has Point-to-Point Flat Races at the Percy and College Valley fixtures. Good viewing from hillside car park which overlooks the course and the North Sea. Permanent wooden building houses the changing rooms, bars etc. Rarely troubled by frost.
CORBRIDGE (NE45 5QA) - The Downhills course is situated N of Corbridge. 2 access roads off the B6318 and a separate exit road to the A68. Right handed with 9 well-built portable fences (18 jumps in a 3m race). First meeting staged there 19th April 1947. Undulating course with three fairly sharp bends. Last two fences and finish uphill. Old turf and well drained. Both Open Races have been reduced from 3m5f to 3m. Pony racing contests are run left handed. The Tynedale meeting moves to Easter Monday in 2022 for the first time in 40 years.
KELSO (TD5 8LS) - The Friars Haugh course is situated adjacent to the A699, less than half a mile west of Kelso. First meeting staged there 18th March in 1953. Left handed with 7 well-built portable fences (18 jumps in a 3m race with last fence in a separate chute). Mainly flat course with a steep uphill climb after fence 7. Picturesque location near the River Tweed and overlooked by Floors Castle. All 3 meetings in 2022 will stage pony racing.
HEXHAM (NE46 2JP) - Separate course on the inside of the NH track. Follow Racecourse signs from the A69. First meeting staged there 26th April in 1995. Left handed with 8 permanent fences per circuit. (19 jumps in a 3m race, with a long run-in). Fences all re-built ahead of the Border fixture on 28 November 2021. Long downhill run after fence 8. Well maintained and racecourse watering facilities can be used when required. Benefits from being able to use the racecourse buildings and plenty of places to shelter if the weather is inclement. Pony racing staged at the Haydon fixture in May which is now the traditional finale of the Northern Area season.
OVERTON FARM (ML8 5QF) - The course at Crossford lies adjacent to the A72 and is signed from the M74. First meeting held there 27th March in 2004. Left handed with 8 well-built portable fences. (19 jumps in a 3m race). Flat, roughly oval well drained course close to the River Clyde. Facilities compact with the paddock close to the finish. The live action can also be viewed on TV's in the bars and hospitality areas. Car parking good. Easy to find and regularly attracts huge crowds. Situated in its own insulated weather pocket and only one meeting lost to the weather since the course opened. Both meetings will stage pony racing in 2022.
MOSSHOUSES (TD1 2PG) - Signed from A68 and A7, lies between Galashiels and Lauder. First meeting held there 13th March in 1948. Left handed with 8 fences. (19 jumps in a 3m race). Hilly course with a very steep climb after fence 5/13. Good access and exits. Perfect viewing from large natural grandstand. One of the highest courses in the country in a totally unspoiled setting.
TRANWELL (NE61 6BG) - Signed from B6524 between Morpeth and Belsay. First meeting held there 26th March in 1967. Left handed with 9 fences. (18 jumps in a 3m race). Mainly flat, galloping course with 4 fences in the home straight and a run-in of 180 yards. Car parking on runways of old airfield with good access and exits. Will stage a point-to-Point Flat Race for the first time in 2022.
Point to Point Fixtures in Northern
| Date | Name | Course | Postcode |
| --- | --- | --- | --- |
Northern Races News
2022/05/30
Berks & Bucks Draghounds, Kingston Blount, near Chinnor, Oxfordshire Sunday, May 29, 2022
By Russell Smith
2021/10/14
Press release for immediate publication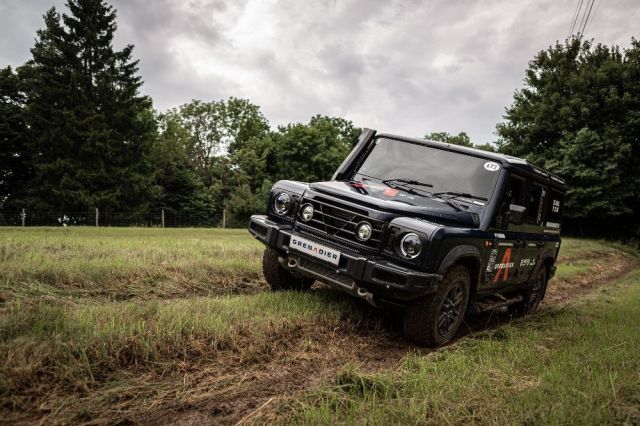 2021/07/22
2021/01/08

Tattersalls Ireland announce sponsorship package for 2021 Spring point-to-point fixtures
2020/11/20
Goffs and Tattersalls have worked together to agree further revisions to the Point-To-Point ("P2P") Sales program that enables all participants to take part in both sales before the end of the year
2020/11/04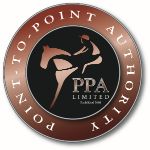 Sadly, it is confirmed that the government lockdown includes point to pointing, and we will have to halt until further notice.
I know this will be a severe disappointment to many of you, particularly after such an excellent start to the season.
2020/06/04
In this latest edition, we update you on some of the key news and happenings in the point-to-point world, as plans progress for the 2020/21 season.
This month we have for you: