Point to Point Racing in Northern
Featured Articles
2020/10/28
The 2021 Fixture List has now been published in part, with the months from January to April confirmed and the majority of the fixtures through the remainder of the year scheduled, but subject to change.
Click here to view the 2021 Fixture List visit any of the racecourse fixtures pages and the fixtures by date page
Point to Point Fixtures in Northern
| Date | Name | Course | Postcode |
| --- | --- | --- | --- |
Northern Races News
2021/07/22
2021/07/22
2021/01/08

Tattersalls Ireland announce sponsorship package for 2021 Spring point-to-point fixtures
2020/11/20
Goffs and Tattersalls have worked together to agree further revisions to the Point-To-Point ("P2P") Sales program that enables all participants to take part in both sales before the end of the year
2020/11/04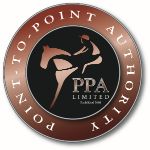 Sadly, it is confirmed that the government lockdown includes point to pointing, and we will have to halt until further notice.
I know this will be a severe disappointment to many of you, particularly after such an excellent start to the season.
2020/06/04
In this latest edition, we update you on some of the key news and happenings in the point-to-point world, as plans progress for the 2020/21 season.
This month we have for you: