Worcester
Worcester Racecourse Situated on the banks of the River Severn in the city centre, Worcester is one of only a handful of courses that offers race goers the opportunity to witness National Hunt racing throughout the summer. Often used by trainers to introduce their better novice hurdlers and chasers, the course rarely fails to attract decent-size fields and therefore delivers competitive racing. Worcester Racecourse, Grand Stand Rd, Worcester WR1 3EJ. United Kingdom.
Featured Articles
2020/08/25
Racing industry leaders from the BHA, horsemen and racecourses have agreed on the next phase of the response to the COVID crisis. A wide range of work has been continuing since racing was the first major sport to resume on 1st June. But the plan published today puts an added focus on retaining owners and key investors and attracting customers when the public starts to return to racecourses.
2020/04/20
With what is proving to be quite a testing and tricky time for us all, we want to shake away the doom and gloom with some exciting racing trips and packages to look forward to come 2021 when things return back to normal…
Let's start from the beginning
Hospitality
Worcester Races News
2020/10/09
Arena Racing Company ("ARC") and The Racing Partnership ("TRP") have today reacted to the judgment of the Court of Appeal in the case of TRP, ARC and Arena Leisure v Sports Information Services ("SIS").
BHABritish horseracing faces severe threat after delay to the public's return to sporting events
2020/09/25
2020/09/23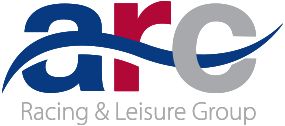 Following the latest Government updates, ARC can confirm that the NHS Track and Trace system will be in place at our venues in England from Thursday 24 September.
2020/09/23

British horseracing faces severe threat after delay to the public's return to sporting events
The delay to the public's return to sporting events is a serious blow to the horseracing industry and to the people and communities who depend upon it for their living.
Our sport has worked hard with …
2020/09/22
ISSUED ON BEHALF OF BRITISH HORSERACING'S TRIPARTITE LEADERSHIP BODIES
2020/08/14
Race programme and planning September's Flat race programme has now been published on Racing Admin.
Several early closing races have been included in the schedule, which can be viewed here in …